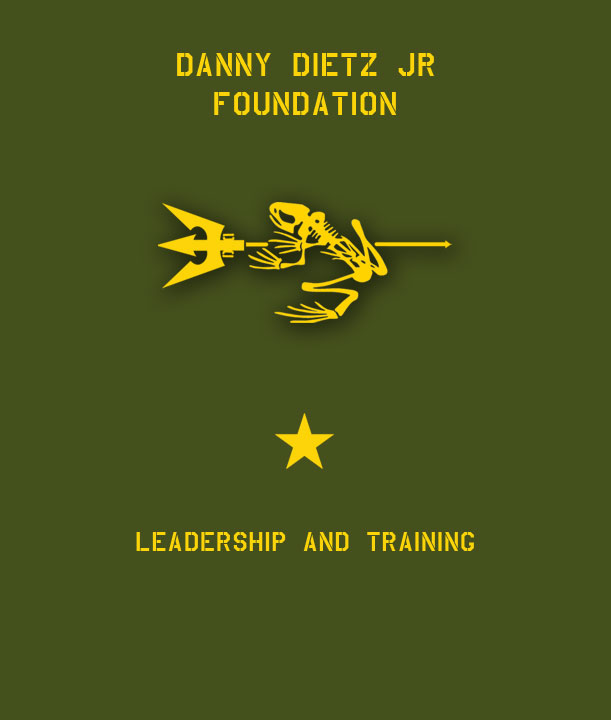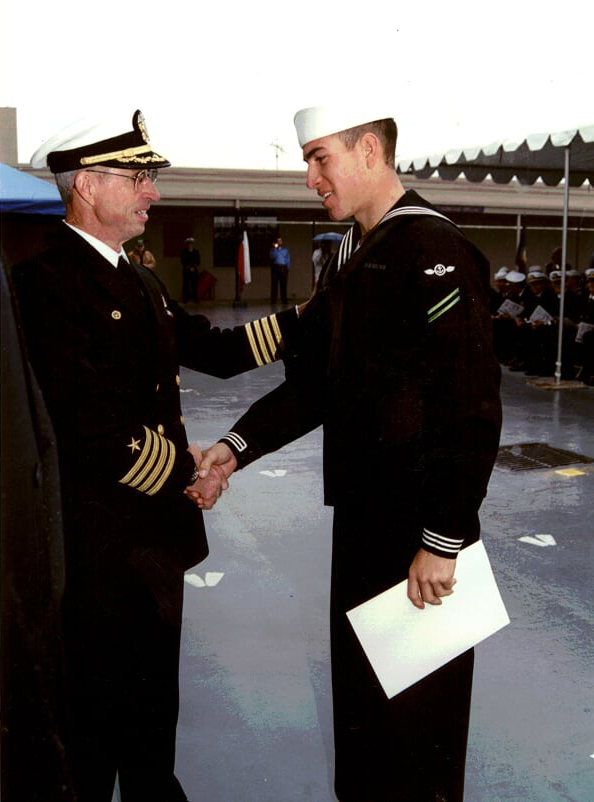 The Danny Dietz Jr. Foundation – a 501(c)(3) non-profit – is dedicated to enriching the lives of youth and young adults through strenuous mental and physical activities designed to create U. S. citizens who are engaged and contributing members of their communities.                                                                    
Danny Dietz Jr. was a United States Navy Seal Team Member who valiantly gave his life for his country on June 28, 2005 in the Kunar Province, Afghanistan. Danny fought with extreme tenacity to protect the life of his teammates and himself on that fateful day. Having been mortally wounded, Danny continued to pound away at a numerically superior enemy force with an extreme positional advantage until he succumbed to his wounds. Danny, who was raised in Littleton, CO by his mother Cindy and father Dan Sr. was the eldest child and brother to Tiffany and Eric. Danny, who in childhood felt the stirrings of discontentment and struggled to find his spot rose to his calling in 1999 upon enlisting in the Navy and again in 2001 when he earned his Navy Seal Trident. Dan Sr. who has worked with youth through martial arts instruction in the past found a special calling to work with other youth in an effort to support the memory and life examples of Danny. Tiffany and her husband Alex also work with the Foundation training, teaching and leading workouts in memory of Tiffany's beloved brother.                                      
The Foundation is dedicated to enriching lives through a superior thought process with the benchmarks being that of mental and physical training. Within the Foundation people of all ages and groups come together with the notion of "Team First" and in doing so accomplish the desired result of synergy. Synergy simply meaning is that the whole is greater than the sum of its parts. Classes are currently being held on a weekly basis on Monday and Wednesday. Each weekly class is organized with a leadership principal as the guiding force which is then used to influence the physical training associated with it. Whenever possible a guest instructor will be included as a role model for the students to demonstrate a real life example of the principals. The physical emphasis is always directed in a safe and prudent method that stresses the concepts of "Team First". The effectiveness is found through a series of principals in our physical training; 1. Safety – That in order to achieve desired results and maintain longevity it is imperative that all participants are safe in both the exercises they are designing and doing. 2. Teamwork – That synergistic belief that as a group an individual is only as strong as the weakest member of the team they are associated with. But, by working as a team they are taught they will be much more effective than they would be as individuals. 3. Process – The goal and the results are a culmination of the process itself. In all things we teach that our desired goal is to realize, actualize and truly experience the process of growing both physically and mentally and let the results be a natural consequence of superior performance.                    
The Danny Dietz Foundation is dedicated to enrich the lives of the participants, their families, and the general public through strenuous mental and physical activities designed to create better citizens and members of the community. The founding principles that are taught on an ongoing basis throughout the year.                                           
The Foundation believes that without a cause leading to an improved state individuals left to themselves can, at time, fall prey to complacency or mediocrity.                                                           
The Foundation creates strategic partnerships with upstanding effective community role models. The instructors are held to a high level of moral and ethical standards reflecting the namesake of the Foundation.
/** * @var $module \Ucraft\Module */ ?>
Danny Dietz Jr.

"Ignore those who try to discourage you. Just do it."

Donald Winters, Navy Secretary

"(Dietz and Axelson) continued to fight the enemy with undiminished zeal, covering the extraction of the rest of their team while they stayed and fought. Putting the safety of their teammates ahead of their own, they displayed extraordinary heroism in combat."

Danny Dietz Jr.

"Read, study, and learn everything important in your life. Stop procrastinating. Take control of your own destiny. Visualize it. Want it more than anything."